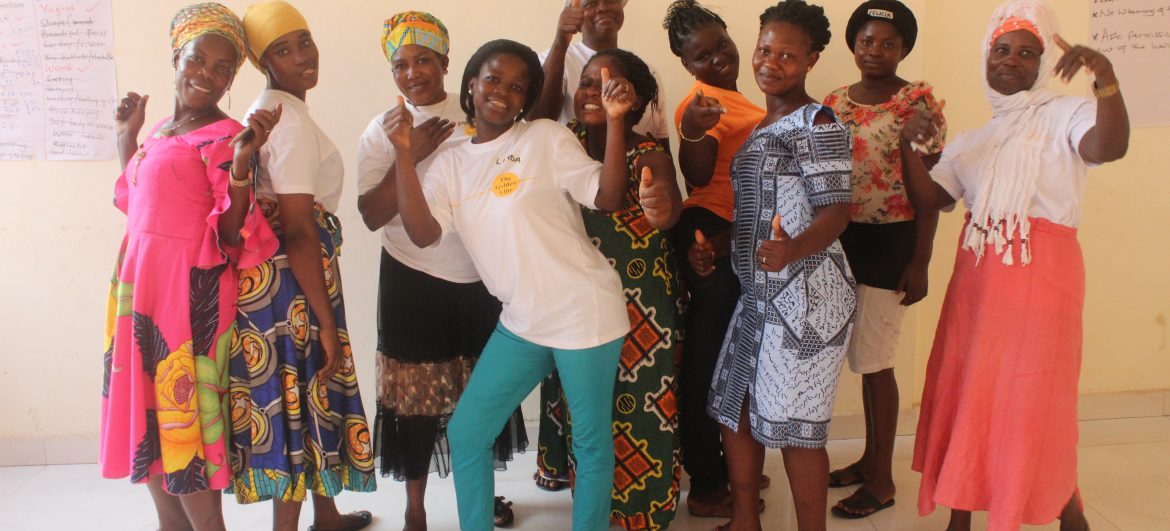 Enlightening Women on Economic Empowerment Policies
Prevailing socio-cultural norms in Ghana often prevent women in mining communities from taking advantage of existing business opportunities that will inure to their economic and social development. Some of them are even oblivious of the various opportunities that exist.
As part of activities under the Golden Line Programme (GLP), a two-day workshop on Women's Economic Empowerment Policies was held for some selected women ambassadors living in and around some  selected Artisanal and Small  Scale Gold Mining  (ASGM) communities in the Western  Region of  Ghana
The GLP is a  five- year Dutch Ministry of Foreign Affairs funded programme aimed to create a supportive environment to empower women in and around artisanal and small-scale gold mining communities in Ghana to improve their opportunities to engage in economic activity, decision making and sexual reproductive health and rights.
Ms. Rose Baalaboore, the Programmes Officer of the GLP in the Western Region for HFFG explained that  the workshop done in collaboration with the  Tarkwa-Nsuaem Municipal Business Advisory Centre was to equip  the participants with knowledge on the various economic policies that exist in Ghana so that they (participants) can tap into them and use them to improve their lifestyles.
"Participants are various leaders from Village Saving and Loan Associations (VLSAs) under the Golden Line Programme."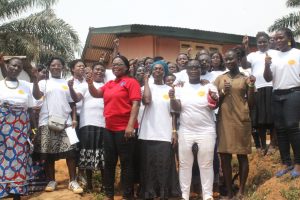 She said through such workshops, the capacity of beneficiaries are built on alternative income generation activities like soap and beads making to improve their livelihoods.
"Empowerment training like this has enabled me to learn a new business skill. I am now able to manage my finances well, co-exist with men in the community and also able to appreciate my basic fundamental human rights," said Naomi Asare, a participant said.
The GLP has so far improved the livelihood of 935 women in 15 beneficiary communities in four beneficiary districts.
As at the first quarter of 2019, a total amount GH¢350,187.00 had been accumulated through various Village Saving and Loan Associations under the GLP.  Some beneficiaries are using this money to support in paying their children's school fees and were also contributing to family income.