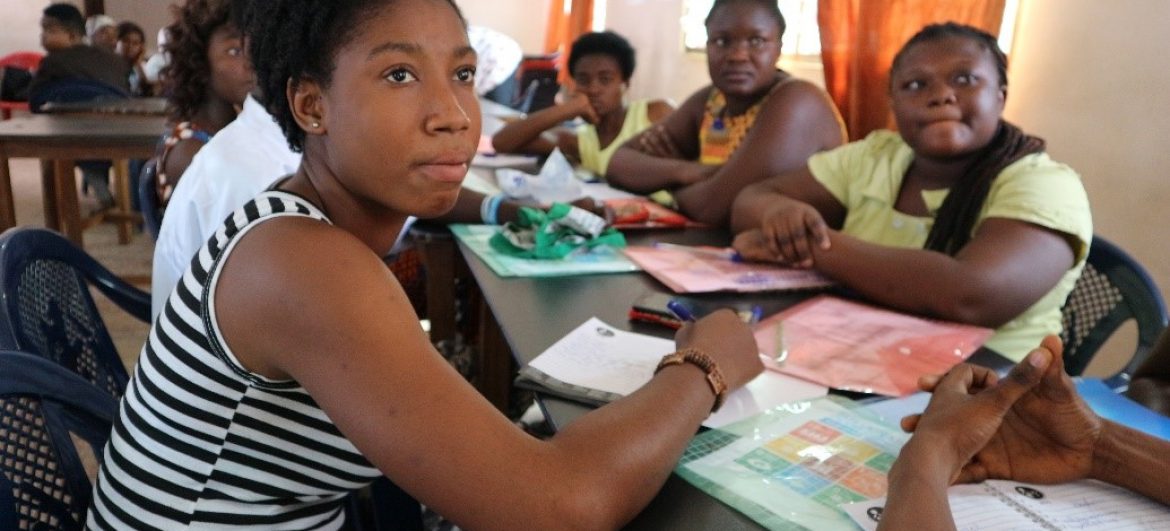 GHARH Advocate Gains a Seat at the Table
19-year old Paulina Agyei was included as one of more than 30 young people trained as an advocate with HFFG's Ghana Adolescents Reproductive Health (GHARH) project. Before this, she was trained as a peer educator on sexual and reproductive health and rights (SRHR) issues and referred other young people to health facilities for counselling and welbeing services when there arised a need.
Recently, Paulina was invited to represent young people in the Atwima Kwanwoma district in the Ashanti Region on a critical district decision-making platform. This meeting comprised decision-makers such as the District Chief Executive, District Health Director, District Girls Education Officer, religious and traditional leaders among other community influencers, to agree on proposed by-laws to protect young people from various forms of abuse.
The by-laws execute particular sanctions for perpetrators. One consequence details that teachers who impregnate school girls will pay three (3) years of the student survivor's school fees. The girls will be encouraged to go back to school and also receive comprehensive health support to do so.
Paulina believes that this experience to impact the futures of other girls and young women through this decision-making platform is, indeed, a rich experience. She is willing to improve the relationships she is establishing with these stakeholders to create a conducive environment for young people in the district to thrive.