GSAM gets results at Amuzukope
A health facility at Amuzukope in the Awutu Senya East Municipal can now be easily accessed by persons living with disabilities. This was made possible through community engagements under the USAID funded Ghana's Strengthening Accountability Mechanisms  (GSAM) Project.
The GSAM Project is a five year USAID funded project which seeks to strengthen citizens' oversight of capital projects to improve local government transparency, accountability and performance in 100 districts in Ghana.
As part of the GSAM Project, community fora are organized to allow the citizenry to rate the performance of District Assemblies in the implementation of Capital Development Projects within their jurisdictions.
The construction of a CHPS compound (Health Facility) was the subject for discussion at one of such meetings. Community members expressed their dissatisfaction with the steepness of a disability rump attached to the facility and called for it to be reconstructed.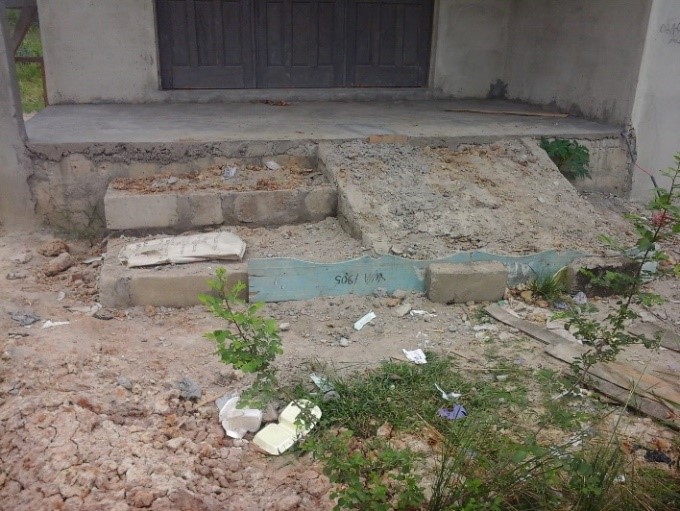 A 5-member committee was set up to mediate between the community and the Municipal Assembly for the necessary correction to be made to the rump.
The committee contacted the Awutu Senya East Municipal Assembly and it was found to be a good suggestion by the community members.  The necessary changes tabled by the committee on the rump was successfully implemented with community members now satisfied.
The community members are very grateful to the USAID for the GSAM project which has enabled them to engage the Assembly on infrastructural developments in the community.
The GSAM project is being implemented by a consortium of three organizations (CARE International, Oxfam in Ghana and ISODEC) with CARE International in Ghana as the lead organization with 27 other local NGOs among which Hope for Future Generations (HFFG) is included.  HFFG is responsible for Awutu Senya East Municipal and Agona East District.