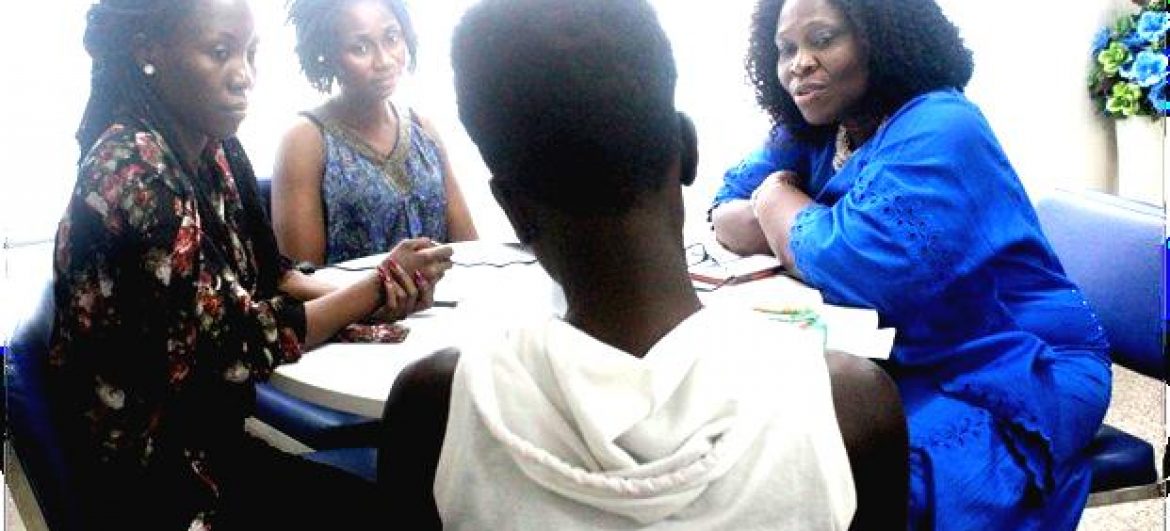 Pregnant FSW Rescued Through Collective Support and Partnership
Joy (not her real name) is a 24 years Nigerian who was lured together with other 18 girls from Nigeria to Ghana in 2017.  She was promised a lucrative job which never existed. Disappointed with the turn of events, she engaged in sex-work to make a living.
After sometime Joy realized that her stomach was becoming big. She mistook that as an infection but failed to seek medical attention due to financial constraints.
Luckily, Joy came in contact with a Peer- Educator (PE) from HFFG who engaged her on a number of health issues.  She opened up to the PE about her swollen stomach and Joy was taken to a health facility where it was detected she was over seven months old pregnant.
Joy's first thought was to terminate the pregnancy as it would prevent her from continuing with her sex work. However, upon counselling by healthcare providers and the Executive Director of HFFG, Mrs  Cecilia Senoo, she realized "there are people who care about young women like her (FSW)" so she decided to give birth, give the baby for adoption and move on with her life.
Through the material, emotional and financial support of the staff of HFFG, Peer Educators, Case Managers and the Anti – Retroviral Therapy Center of Ridge Hospital in Accra, Joy delivered safely on March 28, 2019.
Joy with her baby

"I am filled with joy for all the support I have received from these wonderful peopleI will keep my baby and look for a job to support my baby and myself. There is no life on the streets," an excited Joy shared.
HFFG with partners has over the years being implementing interventions aimed at providing quality, comprehensive HIV services for key populations, including female sex workers and their non-paying partners. It was through one of such projects that Joy got in touch with the staff of HFFG.