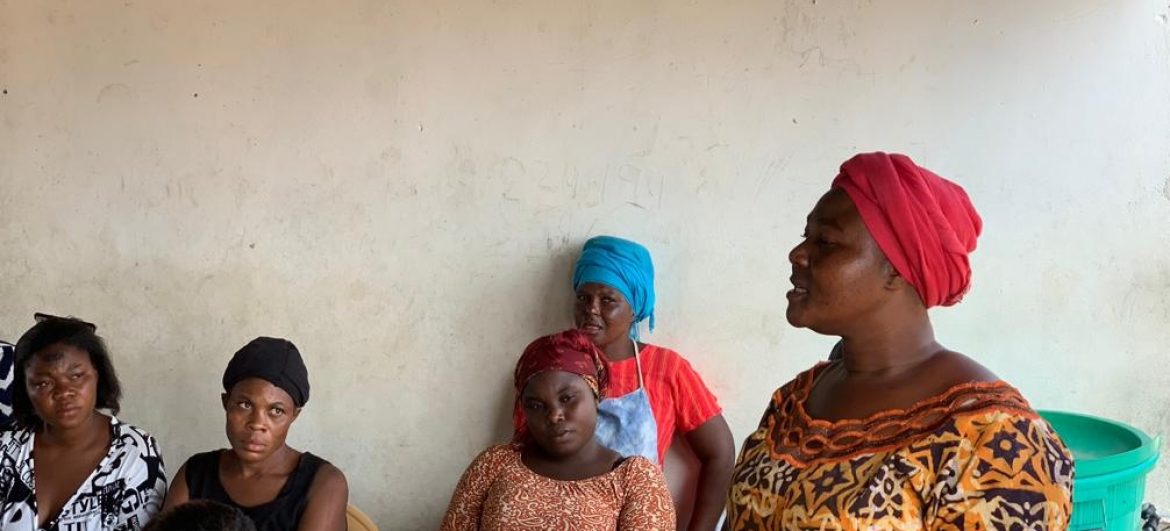 Promoting Accountability and Transparency at the community level
The 5-year USAID funded Ghana's Strengthening Accountability Mechanisms(GSAM) project seeks to strengthen citizens' oversight of capital projects to improve local government transparency, accountability and performance in 100 districts in Ghana.
The project, being implemented by a consortium of organisations comprising, CARE International in Ghana, IBIS in Ghana and Integrated Social Development Centre (ISODEC) has Hope for Future Generations (HFFG) as a partner, with oversight responsibility in the Awutu Senya East Municipal and Agona East District of the Central Region.
On Thursday, 31st January 2019, community members from Ofaakor-Gada in the Awutu Senya East Municipality met to rate the performance of the Awutu Senya East Municipal Assembly in the execution of a school project started in 2018 .
According to the HFFG GSAM Project Officer, Mr. Anthony Nkurmah, the first phase of the project was to be completed in 6 months but 8 months have passed with nothing  happening.
The community members, including the Queen Mother of Ofaakor- Gada used the meeting to develop a community scorecard to inform them how they will engage with authorities to ensure the school project is executed.
"The project has delayed so  we came here to deliberate on the necessary questions to ask the authorities when we meet them next week," the Queen Mother of  Ofaakor- Gada , Mama Gada   said .
She noted that through the GSAM project, community members are involved in projects going on in their locality, and are also offered the opportunity to ask questions on the progress of projects under execution.
"We have a say in the projects meant for us. This is a deviation from the top-down approach we were used to in the previous years," she said.