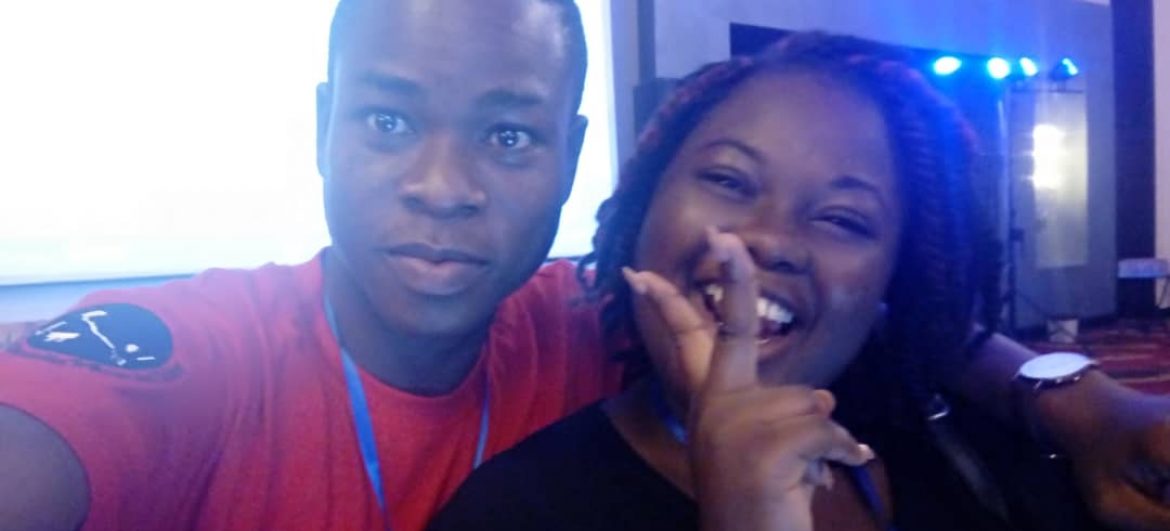 Two HFFG Youth Advocates make it to AfNHi Youth Cohort
Two young advocates groomed by Hope For Future Generations (HFFG), Pricilla Addo and Godfred Brown are part of 40 young African leaders selected to be part of the first AfNHi Youth Cohort which aims to amplify the voices of young people on HIV prevention research advocacy and Domestic Resource Mobilization across the continent.
Africa is still struggling with unacceptably high rates of new HIV infections among young people, adolescent, girls and young women bear a disproportionate burden of New HIV Infections with nearly 1,000 adolescent girls and young women getting infected with HIV every day.
Pricilla and Godfred join other talented and inspiring young leaders across Africa to champion and advocate for Governments' investment in health and HIV research and Development with a focus of reducing new HIV infections among young people in Africa towards the global goals of ending HIV epidemic by 2030.
The AfNHi Youth Cohort is an initiative of Africa free of New HIV Infections (AfNHi) and ICASA Youth Front.
"The Youth Cohort platform will empower young leaders to take the lead in influencing policy change and being able to stand up for their rights and advocating for an enabling policy environment that supports young people to access non-discriminatory and quality HIV prevention services aiding them to thrive towards reaching full potential."- Joyce Nganga, AfNHi Coordinator
The Youth Cohort programme will pay intense focus on; equipping and empowering the next generation of advocates for health financing in Africa, develop youth interest in health advocacy and its implication on youth development in Africa, empower youth leaders to take the lead in capacity building and policy advocacy with other youth and elevate youth voices in the campaign to increase investment in health in Africa through active engagement with African governments.
"I am happy to be part of this initiative. I look forward to champion the call for African Governments to invest in the health of young people. I am grateful to AFHNI and HFFG for this opportunity" said Priscilla.
I am excited to be part of The Afnhi Youth Cohort. This initiative will give young people like myself the platform to discuss and bring solutions to preventing new HIV infections in Africa. As a young advocate from Ghana, I will diligently serve to ensure that we implement strategies for ending new HIV infections, Godfred also said.