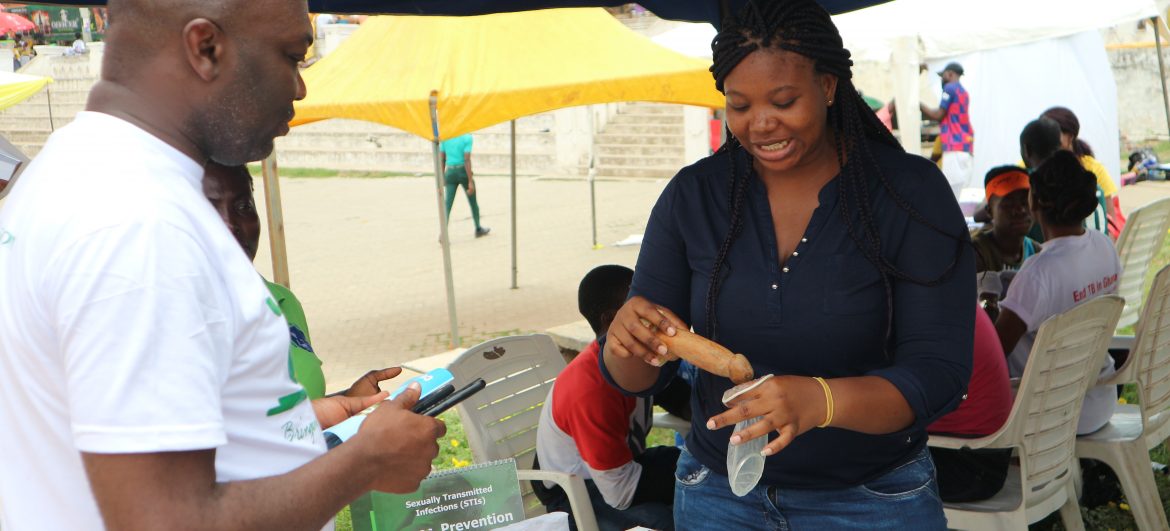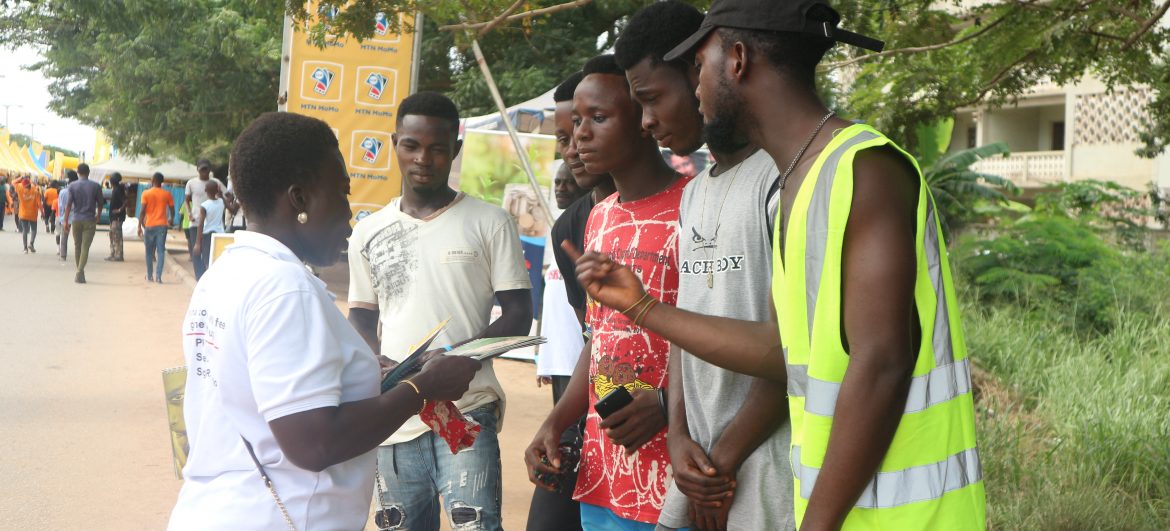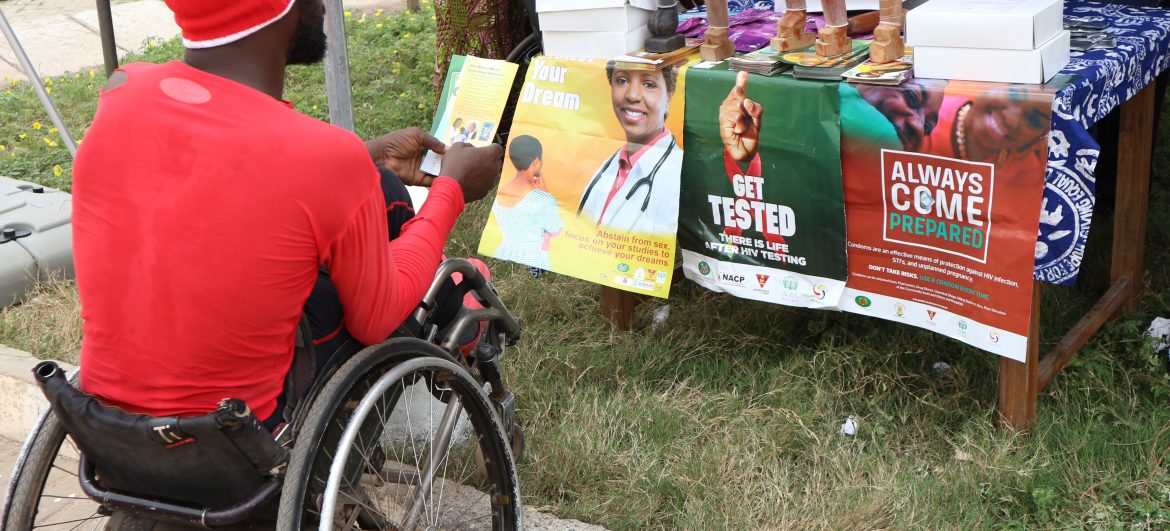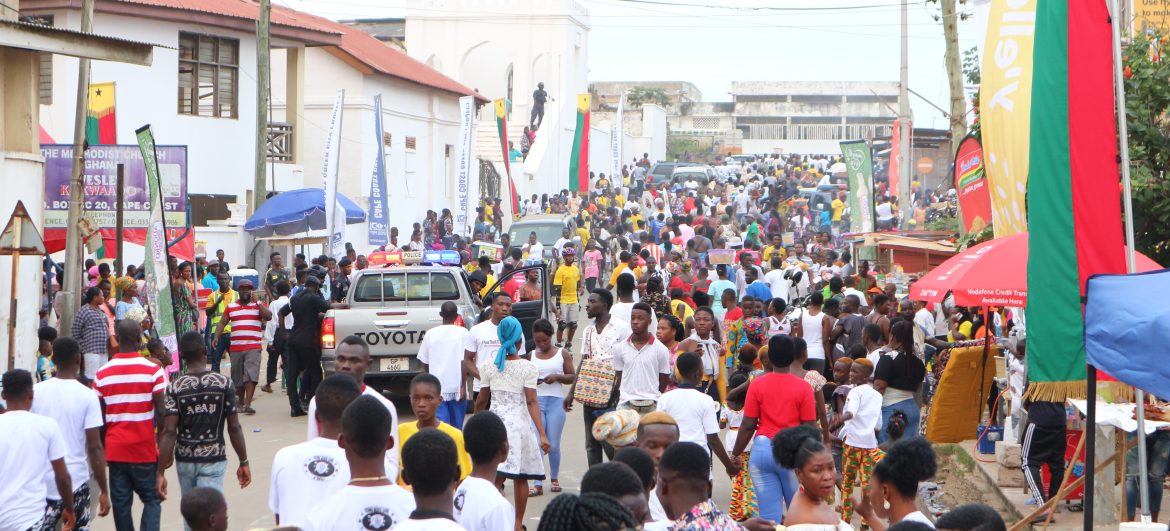 HFFG promotes condom usage in Cape Coast
The National AIDS/STI Control Programme estimates that in 2018, about 334,713 persons were living with HIV in Ghana. The Central Region, according to the 2018 Health Sentinel Report had an HIV prevalence of 2.4%.
Condoms if used consistently and correctly remains one of the most effective tools for the prevention of sexual transmission of HIV and other sexually transmitted diseases.
Hope for Future Generations (HFFG) and its partners, including the Ghana AIDS Commission at this year's well patronized Oguaa Fetu Afahye in the central regional capital of Cape Coast distributed over 5000 pieces of male and female condoms to merrymakers.
Hundreds of revelers were equally reached with HIV Testing Services, as well as information on the benefits of the correct and consistent use of condoms.
The Oguaa Fetu Afahye is marked on the first Saturday in September annually, and like previous ones, this year's commemoration attracted thousands of people from all walks of life to Cape Coast. HFFG mounted stands at strategic busy locations to carry out the aforementioned activities.
Models of Hope from the Network of Persons Living with HIV, including its acting President, Brandsford Yeboah helped in the condoms distribution and  HIV sensitization exercise. They encouraged participants to test and know their HIV status.
Aside the activities on HIV, patrons were equally screened for Tuberculosis by TB Champions provided by Ghana National TB Voice Network.  Presumed TB cases were referred to health facilities for further checks.
HFFGs has been at the forefront of various HIV, Tb and Malaria interventions in Ghana and has over the years gathered enormous expertise in establishing and strengthening community systems and structures.
Currently HFFG as a Sub-Recipient (SR) ) by the Ghana-West Africa Program to Combat AIDS and STI (PR) to implement the Community Systems Strengthening intervention under the Global Fund New Funding Model II in 6 regions and 33 districts and communities across Ghana.