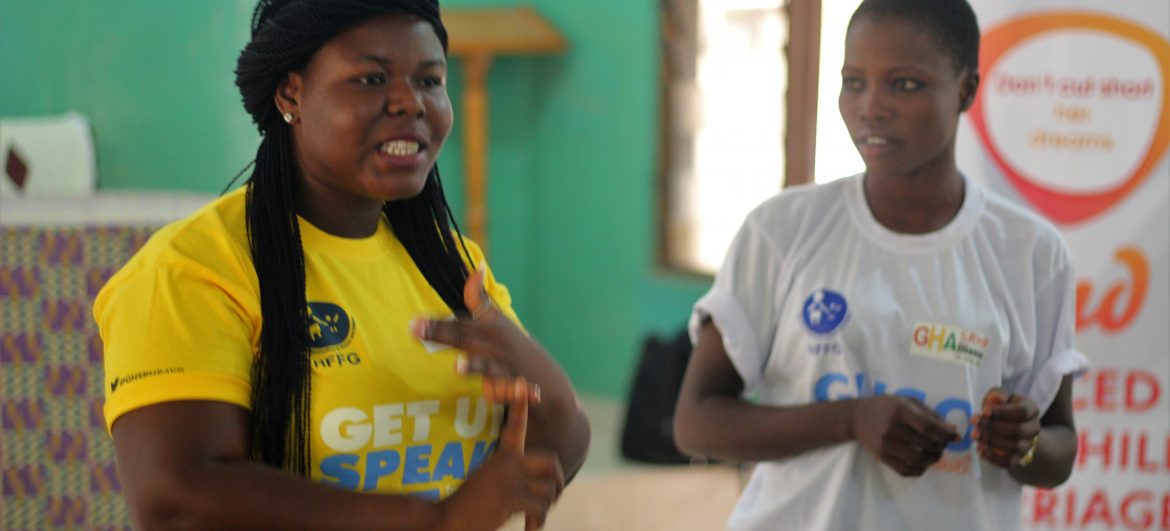 Celebrating International Day of the Girl
Read our press release for International Day of the Girl 2017 above.
Across the world, 15 million girls get married before the age of 18 years every year, which means that every 2 seconds a girl becomes a child bride (UNFPA). Unless we do something about it, 1.2 billion girls will be child brides in 2050.
According to the United Nations Children's Fund (UNICEF) in 2016, 21 of every 100 girls were married before age 18 in Ghana. Of this, 41.6% of them had no training or education. Unfortunately, child marriage destroys the health, education, employment and governance prospects of girls, growing into women.
Girls and young women, like Wasila Abdul Wahab, one of HFFG's Youth Advocates and Peer Educators, are powerful agents of change within their own families, communities and in the country. They deserve to enjoy their childhood and connect with like-minded friends to contribute to making a better world. We join forces with Wasila to commit to empowering girls in communities, including underserved ones, by letting them know their rights, helping them gain confidence in themselves and building their skills and capacities in entrepreneurship and advocacy among others.