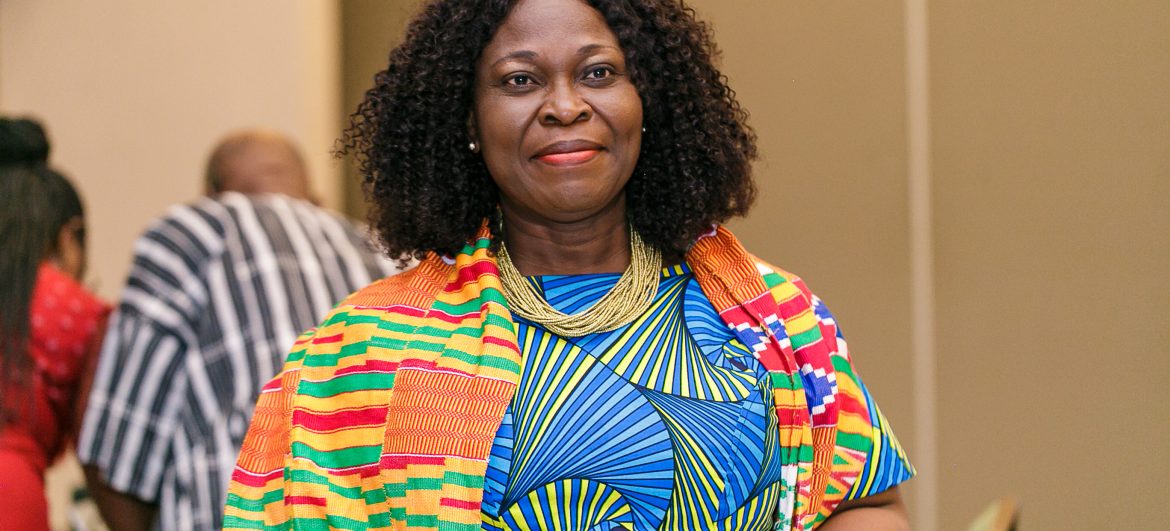 Involve youth in HIV interventions-HFFG
Hope for Future Generations (HFFG), a Ghanaian not-for-profit non-governmental organization focused on empowering women, children and the youth, is calling for the active involvement of young persons in the planning, development and implementation of HIV interventions in Ghana.
Over 30% of all new HIV infections globally are estimated to occur among young persons between the ages of 15 to 25. Also according to the National HIV/AIDS/STI Control Programme (NACP), there were 2,062 new HIV infections among the adolescent in Ghana in 2018. However, per the Ghana Demographic Health Survey (2014), knowledge about HIV prevention among young people within this age group stands at 22.15%.
This, according to the NGO calls for the prioritization of youth-focused interventions aimed at reducing HIV infections among the Ghanaian youth.
"Most HIV interventions are looking at the general population. In as much as this is good, we believe special interventions should be tailored to suit the needs of young people, especially those living with disabilities, and HIV," the Executive Director of HFFG, Mrs Cecilia Senoo , said at a recent two-day strategic meeting with thirty young HIV advocates drawn from the Eastern, Ashanti, Central and the Greater Accra Regions.
She also called on the Government of Ghana to fast-track the implementation of the Ghana AIDS Fund which she hopes will increase Ghana's domestic resources for HIV and AIDS interventions, and address the country's co-financing obligations.
These young advocates groomed by HFFG under the Global Fund NFM2, Community Systems Strengthening project which has the Ghana-West Africa Program to Combat AIDS and STI as the PR, are to serve as youth leaders who will push for the involvement of young persons in the planning and executing of HIV interventions in Ghana.
According to her, almost everyday HFFG receives reports on adolescents and young persons living with HIV who default in taking their medication whilst in school. Some of them, she said are unable to take care of themselves due to the fear of stigma and discrimination.
"To end the HIV epidemic as a country by 2030 requires that no one must be left behind. Young people need HIV testing services that are accessible and appropriate. Those living with HIV need treatment, care, support and positive prevention services. HFFG is an organization with the youth at heart, that is why we are building their capacity to a level where they can make a meaningful contribution to the national response for HIV and AIDS," she said.
Representatives from the National HIV/AIDS/STI Control Programme (NACP) and Network of Persons Living with HIV (NAP+ Ghana), SWAA Ghana and NSA Ghana were also at the meeting to offer support to the young advocates.
Also present to encourage the young  advocates were Ms Linda Mafu, Head of Political & Civil Advocacy Department at the Global Fund, Geneva, Olive C. Mumba, the Executive Director of Eastern Africa National Networks of AIDS and Health Service (EANNASO), Tanzania, Carol Nawina Kachenga and the Executive Director of Citam Plus, Zambia among others.
Ms. Linda encouraged the young ones to focus on their education and fight every stigma they may face.  She said young people especially adolescent girls and young women are at the heart of the Global Fund's interventions.  She updated them on the GF's 6th replenishment of raising 14 billion dollars from partners and 46 billion dollars from domestic resources to save 16 million lives of persons living with HIV, TB and Malaria. She congratulated HFFG for leading this innovative intervention to empower and draw attention from stakeholders to young people living with HIV.
Recently two of the young advocates groomed by HFFG were selected to be part of 40 young African leaders (AfNHi Youth Cohort) who will amplify the voices of young people on HIV prevention research advocacy and domestic resource mobilization across the continent.