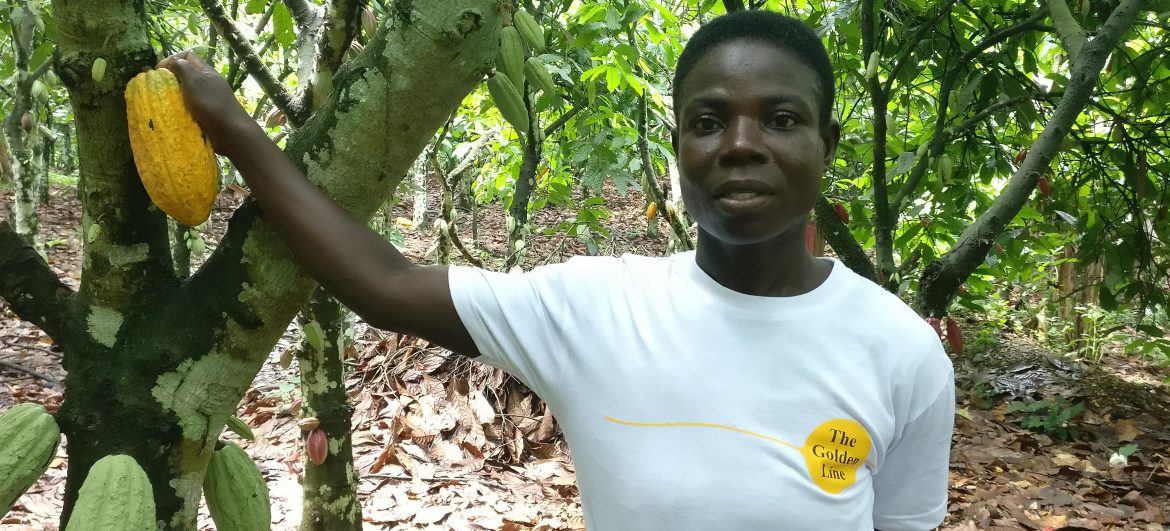 Self-help; a Golden VSLA story
"I am a local cocoa farmer with five children. Previously I struggled when it came to personal savings and the management of my finances, but through the Village Savings and Loans Association (VSLA) under the Golden Line Programme (GLP), I have saved some money which I will use to buy agro-chemicals for my farm."
These were the words of  Akua Gyamfua, a happy member of the Nyame ne Boafo Village Savings and Loans  Association at Agyakuso, an artisanal gold mining community in the Wassa Amenfi East Municipal Assembly, Western Region, Ghana.
The association made up of about 30 women had met to share proceeds from a 12-month savings cycle according to the amount each member contributed, and like many beneficiaries of the Golden Line  Programme, she could not hide her joy.
"I am happy to be part of this association. I look forward to investing my share of the savings into my farm and also support the education of my children. The programme has taught me the importance of savings. I can't wait for the next cycle to begin," Akua Gyamfua explains.
The VSLA concept under the GLP promotes a saving culture among beneficiaries and offers them an opportunity to access soft loans among themselves.
The Nyame ne Boafo Village Savings and Loans Association is one of 51 VSLA formed in 15 beneficiary communities in the Western Region.
Collectively the association made up of mostly petty traders, farmers and menial mine workers raised approximately GH¢35, 697.00 at the end of one cycle. This happens to be the highest amount raised by any other VSLA in Agyakuso, says Rose Amoyaw, the Programme Coordinator of the Golden Line Programme for HFFG in the Western Region.
The Golden Line Programme, an initiative of Simavi, Solidaridad and Healthy Entrepreneurs is a 5-year intervention that is economically empowering women living in and around Artisanal and Small – Scale Gold Mines (ASGM) in Ghana through livelihood and leadership skill pieces of training.
The introduction of Village Savings and Loans Associations (VSLA) has so far empowered 935 women in the 15 beneficiary communities in four districts.
Under the GLP, the VSLA are also used as platforms to provide sexual and reproductive health education and business skills training to members.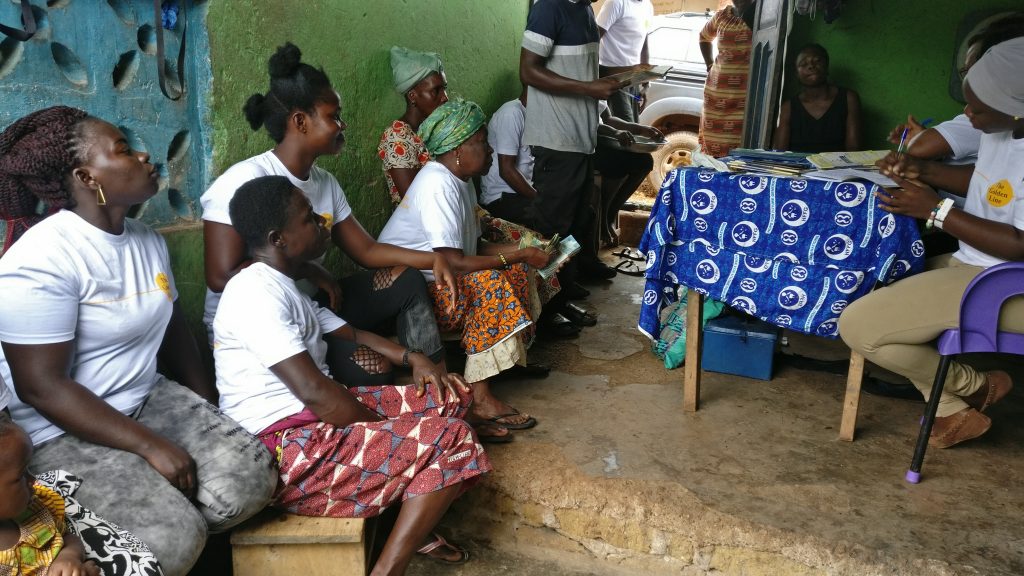 Akua believes she is now empowered with enough knowledge to teach other women in her community on how to save and stand up for their sexual and reproductive health rights even if the duration of the GLP ends.
Hope for Future Generations (HFFG) is one of the local implementing NGOs representing SIMAVI of the Netherlands on the Golden Line Consortium in Ghana.